When you come home after a long day at the office, you may want to sit down and relax, but you know that you need to wash dishes or start the laundry before you plop down in front of the TV. If your plumbing is working properly, you can turn on the sink or start the washing machine without any issues, but if you have no water pressure or your water has a strange odor or color to it, your evening can quickly turn frustrating. At Spartan Services, we're always ready to tackle any plumbing problem, and we're proud to serve the people of Tacoma.
Residential Plumbing Services
Your home's plumbing can present a number of issues, and keeping your pipes maintained is the best way to guard against leaks, low water pressure, and other problems. When it comes to residential plumbing, Spartan can take care of your supply lines, drains, sewers, and more. If your water heater is on its last legs, or you want to update to a tankless model, we can provide installation in a timely manner.
Commercial Plumbing Services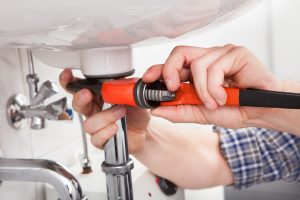 If you're a business owner, your building's plumbing may be used by multiple people every single day. The sinks in your break rooms and bathrooms need to work properly, and toilets have to be operational 24 hours a day. If your building has shower facilities, such as those in industrial settings, you want to be sure the supply and drain lines are clear. If a commercial plumbing issue pops up, we'll be there to take care of it as soon as possible.
At Spartan, we're dedicated to providing the very best service to every single customer. If there's an issue that stumps us, we won't stop working until we find a solution. If you have a plumbing emergency, we're available 24/7 to take your call. Above all, we want you to feel confident that you made the right choice in contacting us to take care of your pipes.
Fill out the form below or contact us at (253) 231-7661 today!