Decreased water pressure and inadequate hot water are two issues that no homeowner wants to face. If you can't run the dishwasher and the washing machine at the same time, or take a shower and have someone turn on a faucet elsewhere in the house, it might be time to repipe your home. At Spartan Plumbing Services in Tacoma, we can provide home repiping services that will remedy the issues your plumbing is causing. If your pipes are letting you down, contact us today.
PEX Plumbing
PEX plumbing has revolutionized home piping systems, and its flexibility and ease of installation make it the perfect choice for many homeowners. We can replace all of your old galvanized pipes and loose fittings with durable PEX piping, and you'll feel confident that every time you turn on the tap, you'll have adequate hot water and water pressure.
Copper Piping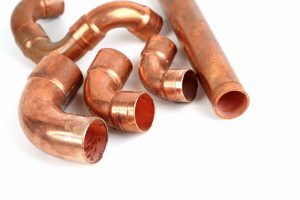 Copper is also a good choice for a home repipe, and your new plumbing will last for generations. Copper doesn't allow for the buildup and mineral deposits often found in galvanized pipes, and water temperature is better retained in copper plumbing. Installation is easy, and you'll have plumbing in which you and any future homeowner will feel confident.
If you're tired of fighting with inconsistent plumbing, or you've found several leaks throughout your house, contact Spartan Plumbing Services today. We'll come to your home, diagnose the problem areas of your plumbing, and provide exceptional repiping services in no time at all. We look forward to helping you!